Company

EDI is a privately held, full spectrum, computer services and information technology company serving small to medium sized business and individual customers since 1972. We specialize in data, voice, and security systems with over 3000 customers in 21 states. EDI is uniquely positioned to resolve your information technology (I/T) needs.

We can help you select products to meet your needs. We can also help you install, maintain, repair, and recycle these products as they move through their useful life. We specialize in custom solutions to meet your specific requirements.

Our philosophy is to provide service in a way that will minimize the customer's need for our services in the future. We want you to be self sufficient to the greatest extent possible. It may sound like an odd business strategy, but it has worked well for us for over 40 years.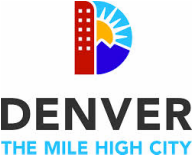 Our Advantage:
Flexibility, Creativity, Knowledge, Experience

About Our Rates:
Our rates are usually 20 to 50% lower than our competition and we do not charge you for diagnostics or research.

You only pay for the time we need to fix your problem.

If we can't fix it, you don't pay.









---